Everybody's favourite Norwegian with a bowl cut Jenny Hval is coming for blood. After last year's mesmerizing "Apocalypse, girl", Hval is ready to venture deeper into the forest of symbols gender and body politics live in with her new album "Blood Bitch". The LP focuses on the most elemental of those symbols, menstruation, the red thread the album has been woven with. It's a fictitious yet personal story populated by characters from '70s exploitation and horror movies. Please meet the first of these shadowy figures in "Female Vampire".
"Does a vampire menstruate?" Jenny Hval wonders in "Female Vampire".
"Female Vampire" is the story of a vampire as old as time who scouts the dance floor in search of fresh blood. She is one thing and the other too. Ageless, a traveler, she comes from history and thrives in the present. She's restless and tired, doesn't want to kill but her lustful thirst leaves her no choice. She is fiction. She is reality. She is a mutant Orlando and the artist herself touring the world, "always up at night, jet lagged, playing late night shows – and by day she is quietly resting over an Arp Odyssey synthesizer while a black van drives her around Europe and America."
T
he song itself is a stratified bundle of truth and fantasy hold together by a sticky rivulet of menstrual blood, a "white and red toilet roll chain which ties together the virgins, the whores, the mothers, the witches, the dreamers, and the lovers," as
Hval
gorgeously put in an
official statement
.
"Vampires, lunar cycles, sticky choruses, and the smell of warm leaves and winter."
Crepuscular and visceral, stretched-out vespers murmured for a good late-night hunt, the song asserts itself like a body even when its physical qualities evaporate in choirs of layered vocals. It progresses like a viscous fluid liquefying, the undergrowth of drone-y beats turning more urgent, more hypnotic as the seconds go by. Dead and alive, like a vampire, like menstrual blood, it's like watching a Dario Argento classic half-awake half asleep, the colours sharpened and the edges blurred.
"Blood Bitch" is out September 30th via Sacred Bones. Feel free to pre-order the album and buy "Female Vampire" on iTunes. Below, you'll find cover and tracklist.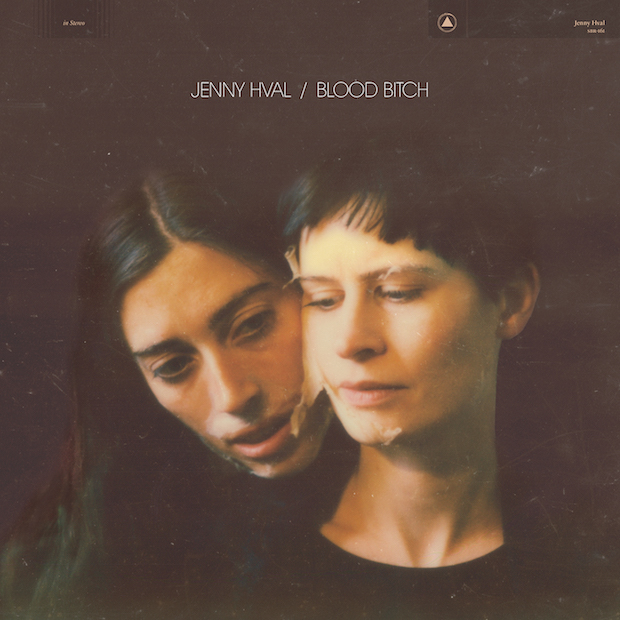 1. "Ritual Awakening"
2. "Female Vampire"
3. "In The Red"
4. "Conceptual Romance"
5. "Untamed Region"
6. "The Great Undressing"
7. "Period Piece"
8. "The Plague"
9. "Secret Touch"
10. "Lorna"
As we are sure you just fell in love with her, you can follow Jenny Hval on Facebook, Twitter and Instagram.