E
very Friday, the members of the
Highclouds
team have a meeting and talk about some of the biggest releases of the week. Since everyone is tired, the discussion has absolutely no filter.
Lorde – Green Light
New Zealand's star Lorde is back today with a new single that is set to make you dance. About the track, she said: "It's very different, and kinda unexpected. It's complex and funny and sad and joyous and it'll make you dance"
Arnaud: So I don't know if I should talk about the fact that I think that the track is not that good, or if I should discuss the crazy reactions of people that I don't share myself. Whatever… I prefer to give some credits to the producer of the track by publishing this picture of the producer of the track that was taken during the recording session – if I remember correctly.
Jon: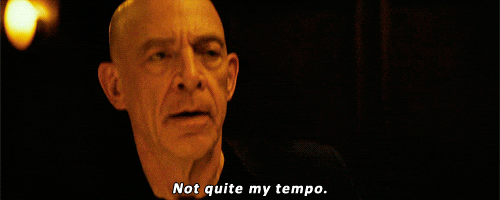 Artur: I think that "Pure Heroine" was an amazing album, when you take into consideration her age and the fact that it was her debut album. I was expecting her to come up with something different, which she did, but it seems overthought and overdone. It is like she did 3 or 4 songs and then decided to mash them all together. It is not a terrible song but way subpar.
Matias: I'm not a Lorde hater at all. I think she is extremely talented and have done good smart pop. With that being said, "Green Light" is just a mess. As Artur just said it, I also had the impression that she did like 3 songs and put them all in one. It starts with a Sia moment, mixed then with Ellie Goulding to finish with a very Charli XCX chorus. That sounds like a good combination, but it is not.
Calvin Harris x Frank Ocean x Migos – Slide
Here is a quite unexpected collaboration when you know how rare can be Frank Ocean but Calvin Harris did it…It is a bit strange to see that Migos, who did not shine recently for their tolerance, are also featured on the track.
Arnaud: I think the track is not bad but it is not timeless and won't remain as a classics for any of the artists that participated. Definetly not something to lose too much time on, in my opinion.
Jon: I was a monotheist until I discovered Frank Ocean. In my view, he's one of the greatest musical talents of our generation, and yet here he is sharing a track with Migos and Calvin Harris just a few months after "Blonde". "Slide" isn't a bad track, it's just so meh, and such a step backwards for Frank.
Artur: I was never a big fan of Migos. After reading the reaction about iLoveMakkonen's coming out, I began to really hate them. "Blonde" is one of best albums of 2016 and Frank is undoubtedly an enormous talent. It is actually sad to see him collaborating with generic David Guetta 2.0 aka Calvin Harris in such a bland song that could have been sung by any other artist and still sound the same.
Matias: Migos are dead to me. As said in the intro, they recently did some homophobic comments about iLoveMakkonen's coming out, and even if, they apologised, the harm was done. I'm surprised to see them in a track with Frank Ocean… and I'm surprised to see FO on a Calvin Harris' track… this is bad… generic… Calvin Harris, please do good music like in your first album…!
The Drums – Blood Under My Belt
"Blood Under My Belt" is the first track taken from The Drums' 4th album 'Abysmal Thoughts.'
Jon: Nothing wrong with some bright, peppy alt. rock… Nothing astounding about it either, but at least it's a nice mood booster.
Matias: +1 for Jon's opinions on this track. Nothing more, nothing less.
Sylvan Esso – Die Young
Sylvan Esso, the duo formed by Amelia Meath and Nick Sanborn, released a new track and announced the LP "What Now".
Matias: I feel stupid but when i saw "Die Young", my first thought was "is this a Kesha cover? OMG I want to die".. it wasn't of course.. but this track is so good, and I'm so excited for the album!
Artur: I only discovered Sylvan Esso during 2016 and became instantly in love. "Die Young" is quite slower than the previous two singles from the upcoming album but it is a pure gem. Just like Matias, I can't waaaaaaaaaaaait for the album.
My Favorite track of the week:
Arnaud: This week, I was hesitating so hard between two tracks. JFDR released a video clip for "Instant Patience" but the track was released some months ago. Then, I will choose the latest track from GODMODE's signee Yaeji. "Noonside" is an experimental and intelligent dance music track, with a total hypnotic atmosphere. I also really liked her biography too: I can't wait for the whole "YAEJI EP" that will be released on March 31.

Jon: JMSN – "Drinkin" // With a new album on the way, JMSN proves here that his soulful chops are still perfectly intact, and that he's a true competitor in modern R&B. Vintage vibes and a 6/8 groove make this alcoholic anthem a track that demands to be played on repeat.

Artur: I love Bearoid. I have several of his songs in my working Spotify playlist and everytime any of his songs comes up, I just start to dance in my chair. "At Your Funeral" is a bit darker than his previous releases but it still leaves me in a great mood to leave Tinder and go flirting one-on-one.
Matias: Today is out the new EP "Vermillon" by Belgian duo Rive and I'm such a fan. Seeing them live was an incredible experience, their chemistry on stage is so intimate, I almost cried. Their EP is my music of the week, and you can listen to their track "Vogue" below.